The Prosox hacker hacking popular songs has just wiped out the video clip of Despacito's $ 5 billion YouTube video for Luis Fonsi and Daddy Yankee.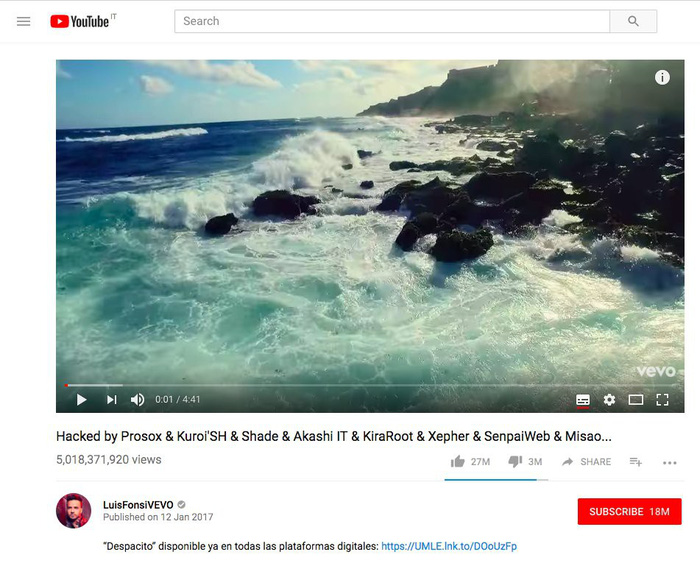 Twitter account Gianluca Varisco recently shared photos of the song Despacito reached 5 billion views on youtube was hacked.
When accessing this video clip, the name of the video was changed to: "Hacker by Prosox & Kuroi'sh & Shade & Akashi IT & KiaRoot …"
Not only the music videos of Luis Fonsi and Daddy Yankee, dozens of other artists, including Shakira, Selena Gomez, Drake and Taylor Swift, were also affected. These videos belong to Vevo's hosting service.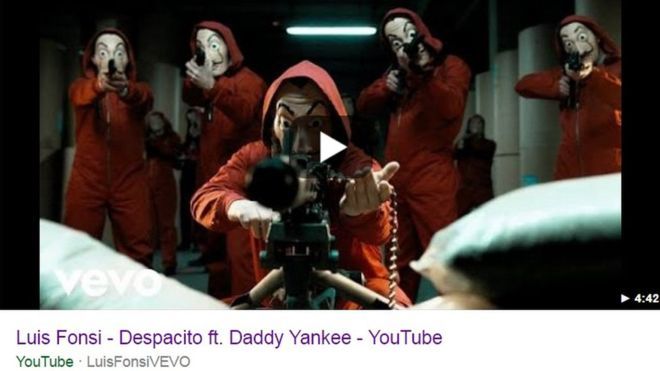 Group photo Hacker Youtube
Despacito's video was deleted and the cover photo was taken by a group of masked people holding a gun pointing to the front of the screen.
Hackers have identified themselves as Prosox and Kuroi'sh and left the message "Free Palestine" below.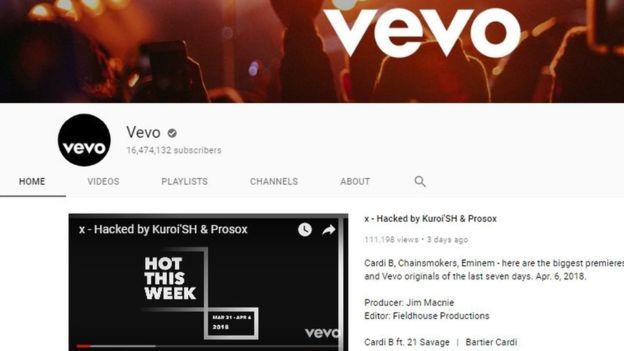 Hacker left the information, claiming himself Prosox and Kuroi'sh
Meanwhile, a Twitter account seems to belong to one of the hackers that posted the Tweet line saying that this is just a joke.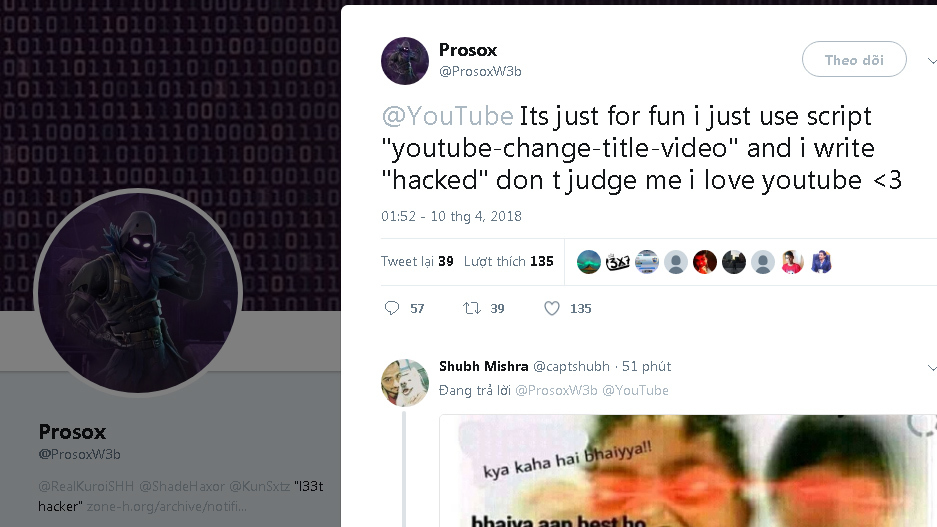 The Twitter account seems to belong to one of the hackers.
On YouTube also appeared a video is supposed to record the computer screen of hackers attack video song Despacito. This person types the message on the screen that the song Despacito was hacked, changed the title of the original video. Hacked with Despacito are 14 other videos. Sign Anonymous.
British Independent Newspaper and many news reports.
According to Forbes Day 5.4, the most feared song of the year 2017 by Luis Fonsi and Daddy Yankee show has just hit a new record with 5 billion views, far from the second music See You Again only reached nearly 3.5 billion views.
This is a achievement but it is far too late to have any songs falling apart.
The Prosox hackers are a group of Palestinian hackers or at least pro-Palestinian.
This group hacked the website of the World Health Organization in March 2017. At that time, when he was contacted, his agent said that Prosox would be hacking more websites until the Palestinian Liberation. Prosox also has a Twitter account.
Targeting popular video artists' views can be an act to spread the message of Prosox.
More than a dozen other artists including Shakira, Selena Gomez, Drake Taylor Swift were also affected.
The original videos of these singers were posted by Vevo .
A Twitter account of one of the hacking group members posted: "It was just a joke. I used the syntax: ' youtube-change-title-video ' and I typed 'hacked'. Do not cry, I love YouTube. "
However, YouTube and the Vevo video hosting service have not commented on it yet.